Commander
Eugene S. Sarsfield

An American Naval Hero
Eugene S. Sarsfield was born in Brooklyn, N.Y., on 19 April 1902 and entered the Naval Academy in 1922. Upon his graduation on 3 June 1926, he was commissioned Ensign and served in NEVADA (BB-36), New York (BB- 34), and HANNIBAL (AG-1) before receiving submarine instruction in 1929 and torpedo training in 1930. During the next four years, he served successively in GREER (DD-146), ARGONNE (AP-4), and CONSTITUTION

Following duty with the 3d Naval District, he joined BADGER (DD-126) in July 1935, and returned to New York in September 1937. He instructed naval reservists in the 3d Naval District for two years before reporting to KEARNY (DD-432) on 10 June 1940 to serve as executive officer and navigator. He was commended by the Secretary of the Navy, Frank Knox, for "Leadership, personal courage and ingenuity in solving the many problems arising under adverse conditions" when KEARNY was torpedoed off Iceland on 17 October 1941.

Given command of MCCORMICK (DD-223) on 8 December 1941, he was detached on 3 October to supervise the outfitting of MADDOX (DD-622) and he assumed command of that destroyer at her commissioning on 3 October 1942. He was awarded the Legion of Merit for exceptionally meritorious conduct as commanding officer of MADDOX when she attacked and probably sank an enemy submarine on 6 May 1943.

While acting as an escort for an Atlantic convoy, the destroyer made contact with the submerged enemy submarine. Lt. Comdr. Sarsfield took prompt and effective action and, with great skill, delivered two accurate depth charge attacks. The submarine was damaged by the first attack; and, after the second attack, it appeared briefly on the surface upside down. As a result of these attacks, which demonstrated Sarsfield's thorough training and sound decision, the submarine was probably sunk.

Reported missing on 10 July 1943 and officially presumed dead on the next day, Comdr. Sarsfield was posthumously awarded the Navy Cross and cited for extraordinary heroism as commanding officer of MADDOX during the invasion of Sicily on 10 July 1943. While his ship was effectively supporting the assault at Gela, Lt. Comdr. Sarsfield, in the face of terrific aerial bombardment, maintained alert and accurate direction of gunfire until MADDOX was gravely damaged by one direct hit and two near misses. He remained on board supervising the abandonment of the rapidly sinking ship and helped greatly to save the lives of 9 officers and 65 men of the 284 on board.

SARSFIELD PLAYGROUND
0.563 acres
Link to Google Maps

Commander Eugene S. Sarsfield (1902-43) served his country with distinction during World War II and went down with his ship, the U.S.S. Maddox, during the amphibious invasion of Sicily. Born and raised in Brooklyn, he received his high school degree from Cathedral College in 1921. Upon his graduation from the U.S. Naval Academy in 1926, Ensign Sarsfield served on several ships. He later was assigned to New York to instruct naval reservists. He returned to sea duty in 1940 and took command of the U.S.S. Kearny, which was torpedoed off the coast of Iceland in 1941.

In 1942 Lieutenant Commander Sarsfield assumed leadership of the Maddox. The destroyer arrived in Algeria in June 1943 to join the assault force for the invasion of Sicily. When the troops landed in Gela on July 10, the Maddox was on anti-submarine patrol about sixteen miles offshore. A German dive bomber attacked and gravely damaged the vessel. As the Maddox rolled over, Sarsfield stayed on board to supervise the abandonment of the ship and helped to save the lives of seventy-four crewmen. The destroyer sank within two minutes of the assault. Officially presumed dead the next day, Sarsfield was posthumously awarded the Legion of Merit and the Navy Cross. A destroyer, U.S.S. Sarsfield, was named for him in 1945.

Commander Eugene S. Sarsfield Playground encompasses the entire block bounded by East 38th Street, Avenue M, Flatlands Avenue, and Ryder Street in the Flatlands neighborhood of Brooklyn. Parks acquired part of the area in 1940 and designed a playground, which was built by the Works Projects Administration in 1941. Play equipment consisted of an irrigated sand pit, swings, seesaws, slides, and monkey bars. A shower basin, benches, drinking fountains, lighting, drainage, irrigation, paving, fences, and seventeen Norway maple trees completed the project.

In 1943 Parks acquired an adjacent parcel of land and renovated it for use as a plaza. In 1949 the entire property was named for Sarsfield, whose family lived nearby at 3717 Avenue M. The 1949 dedication included a parade of veterans from Catholic War Veterans Post No. 123 and members of the Holy Name Society of St. Thomas Aquinas Roman Catholic Church. Sarsfield's widow, Anne, and their two young daughters participated in the ceremony.

The $906,100 reconstruction of the playground and plaza funded by Council Member Herbert E. Berman took place in 1997-98. The project included the installation of play equipment, swings, safety surfacing, pavements, fencing, and benches; creating a new link between plaza and playground; renovating the comfort station; reconstructing the site's drainage and water supply system; greening the park; and installing a yardarm on the flagpole.

The playground and plaza reflect a nautical theme inspired by Commander Sarsfield's naval career and the park's proximity to the Atlantic Ocean. Among the many marine motifs are a starfish and seashell spray shower; two seahorse bas-reliefs flanking a portal emblazoned with an anchor and ship's wheel; and a compass rosette with a sailboat north arrow. Atop the comfort station is a metal weathervane which depicts a sea captain gazing through his spyglass. As the wind changes, he may look west towards the Narrows, north towards the East River, east towards Jamaica Bay, and south towards the Atlantic Ocean.

USS SARSFIELD (DD-837)


SARSFIELD (DD-837)

Displacement: 2,425 tons
Length: 390' 6"
Beam: 41' 1"
Draft: 18' 6"
Speed: 35 knots
Complement: 367 personnel
Armament: 6 5", 12 40-mm., 5 20-mm., 10 21" tt.
Class: GEARING


SARSFIELD (DD-837) was laid down on 15 January 1945 by the Bath Iron Works Co., Bath, Me.; launched on 27 May 1945; sponsored by Mrs. Eugene S. Sarsfield; and commissioned at Boston Naval Shipyard on 31 July 1945, Comdr. Hepburn A. Pierce in command.

After completion of her fitting-out, SARSFIELD sailed, on 24 August, for Guantanamo Bay, Cuba; and shakedown training. She returned to Boston on 30 September and, after post-shakedown alterations, got underway, on 25 October, for New York and the Navy Day celebration. Following her stay at New York, she participated in training exercises in the Chesapeake Bay-Virginia Capes area until 13 December, when she entered the Brooklyn Navy Yard for installation of some experimental equipment.

On 1 February 1946, SARSFIELD sailed from New York bound for Key West, Florida. She arrived in Key West on 4 February to begin two decades with the Operational Development Force located there. Attached to the Surface Antisubmarine Development Detachment, Atlantic Fleet, she participated in the testing and evaluation of new weapons and equipment and made periodic training cruises in the Caribbean and in the Gulf of Mexico. In addition to the work she did for the Operational Development Force, SARSFIELD also served the Naval Mine Countermeasures Station at Panama City, Fla., from 9 to 14 February 1947; conducted operations for the Underwater Sound Laboratory at New London, Conn., from 3 September 1953 until 18 October 1954; and operated out of Newport, R.I., between 8 July and 4 August 1955.

In 1956, she embarked VIP's for ASW demonstrations out of Key West and, in 1957, underwent overhaul at the Norfolk Navy Yard. On 6 February 1958 she joined units of Escort Squadron 14 at Charleston, S.C., for antisubmarine exercises. Following a cruise as plane guard to carrier, LEYTE (CV-32), in early 1958 she returned to the Operational Development Force at Key West on 15 February. In the fall of 1958, SARSFIELD entered Charleston Naval Shipyard for another overhaul. She departed Charleston on 5 January 1959 and conducted five weeks of refresher training out of Guantanamo Bay, Cuba, after which she returned to Key West and further experimental work.

This employment, testing antisubmarine detection and destruction devices, continued until January 1961, when she was deployed, with shore bombardment responsibilities, to Guantanamo Bay, Cuba. Later that year, in June, Caribbean unrest again required the Navy to deploy ships. SARSFIELD cruised off the coast of Hispaniola. In September 1961, SARSFIELD took station in the Atlantic as a recovery ship for Project Mercury, the manned space flight program then in progress.

In January 1962, she again took station for Project Mercury, this time off the coast of Africa. In August she entered Boston Naval Shipyard for almost a year of Fleet Rehabilitation and Modernization (FRAM) overhaul. Before leaving Boston, in June 1963, she received several new weapons systems, including ASROC, DASH, long-range, distant air search radar and long range sonar. From Boston, she sailed to Guantanamo Bay for refresher training; then, to Charleston for another six months of weapons and sonar modifications. At the completion of these latest alterations, she cruised the Caribbean and then returned to Key West and the Operational Test and Evaluation Detachment. This employment continued until 1966. On 15 July, she again commenced overhaul, including still more sonar and radar changes.

The overhaul was completed on 30 January 1967; and, by 7 February, she was back in Key West. SARSFIELD spent the remainder of the month engaged in refresher training out of Guantanamo Bay, Cuba. In April, she joined FORRESTAL (CVA-59) for ASW exercises; then, returned to Key West on 1 May to operate with the Fleet Sonar School. June and July were occupied by fleet exercises and NATO exercise, "Lashout." On 21 September, SARSFIELD departed Key West for the Mediterranean and, on 17 December, returned home.

In early 1968, she operated off the Virginia Capes and in the Caribbean. In July 1968, she deployed to the Middle East. She called at many exotic ports on her voyage along the coasts of Africa and the Indian Ocean littoral. While on this tour of duty, SARSFIELD also had the unique opportunity to participate in a spontaneous exercise with units of the Imperial Ethiopian Navy and the French Air Force. By 30 December, she was underway for the western hemisphere and, on 10 January 1969, arrived in Mayport, Fla.

SARSFIELD remained in the western hemisphere for all of 1969 and 1970. During the first seven months of 1969, she resumed Caribbean and Atlantic operations. On 28 July she commenced UNITAS X, an exercise involving elements of the United States, Brazilian, Argentine, Colombian, Chilean, Ecuadorian, Peruvian, Venezuelan and Uruguayan navies. In December, upon the completion of this exercise, during which she visited ports in all the countries named, SARSFIELD returned to Mayport to prepare for overhaul. From January to June 1970, she was at Charleston, S.C. undergoing overhaul. In June, she commenced eight weeks of refresher training out of Guantanamo Bay, Cuba; and, upon completing it, returned to local operations out of Mayport for the rest of the year.

In January 1971, SARSFIELD again deployed to the Middle East, entering the Indian Ocean in February. By 29 June, she was back at Mayport and resumed normal operations for the rest of 1971 and for the first three months of 1972.

On 13 April 1972, she got underway for an entirely different deployment. Proceeding via the Panama Canal, she arrived in Subic Bay, P.I., on 11 May. Throughout the summer, SARSFIELD plied the waters of the Gulf of Tonkin, first as plane guard for SARATOGA (CV-60), then, patrolling off Hainan Island. She also participated in shore bombardment missions. She departed the gunline on 12 September; stopped at Hong Kong for six days of liberty (15 to 21 September) and at Yokosuka, Japan, for four days (25 to 29 September); and then, got underway to return to the United States.

She entered San Diego on 13 October, transited the Panama Canal on 21 October, and reentered Mayport on the 25th. Upon her return, she resumed local operations out of Mayport. This employment continued until 29 May 1973, when she weighed anchor to join the 6th Fleet in the Mediterranean.

She sailed with the 6th Fleet until 22 September, when she passed through the Straits of Gibraltar to join NATO units in exercises in the Bay of Biscay and in the North Sea. On 10 October, she entered the Firth of Forth and. the next day berthed at Edinburgh, Scotland. Two days later, at the outbreak of the Arab-Israeli War, she departed Scotland to reenter the Mediterranean with JOHN F. KENNEDY (CVA-67) and sped to the eastern end of that sea. After more than a month of uncertainty, SARSFIELD put into Athens, Greece, on 14 November for a five-day tender and leave period.

On 18 November, she was ordered to rejoin JOHN F. KENNEDY for the voyage back to the United States. She arrived at Mayport on 1 December and spent the rest of 1973 in a standdown and leave status. She remained in port at Mayport until May 1974 at which time she resumed Atlantic seaboard operations. As of July 1974, SARSFIELD is in port at Mayport.

SARSFIELD earned one battle star for service in the Vietnam War.
-- This page is dedicated to the memory of Eugene S. Sarsfield. My wife, Jane Mary-Lynn Elisabeth Doherty Vaccaro, is the grand-daughter and my daughter, Jenna Lise Vaccaro, is the great-grand-daughter of Commander Eugene S. Sarsfield.
---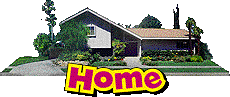 ---